CREATE RECEIPTS FAST
Our receipt generator allows you to make receipts in only a few seconds!
TEMPLATES GALORE
Receipt templates for expenses, rent, restaurants, fuel, gas stations, and more!
DOWNLOAD AND PRINT
Generate receipts and then save to your computer. Print using any printer or thermal receipt printer.
RECEIPTWRITER RECEIPT MAKER
A receipt generator
with unlimited power

and customization possibilities

Our receipt generator is fully customizable and allows you make receipts that perfectly match your business needs.
What makes ReceiptWriter the best?
Our team has combined all of the best features in the industry to create the highest quality tool for making receipts online.
#1 IN CUSTOMER SERVICE
USA-based customer support! Customer satisfaction is our TOP priority. We have the #1 rating in the industry. Real customer support team that can answer your questions within minutes.
SECURITY AND DESCRETE
256-bit SSL encryption for all transactions. Your data is safe and secure. We use best-in-class server security practices to ensure our system is safe and reliable.
REPLICA RECEIPT TEMPLATES
Our team of professional receipt designers have created receipt templates that match receipts exactly. Itemized receipt templates, Uber receipt templates and more.
CLOUD-BASED USE ANYWHERE
Our service runs on any web-browser on any device. You can access it anywhere in the world to make perfect receipts. No software to download. No apps to install. Simple!
DANG. THIS RECEIPT MAKER KICKS BUTT!
Make any receipts you need….instantly!
There are many instances when you need a receipt made. Perhaps you lost your receipt for a recent company party? Or your tenant paid you in cash and you need to provide a receipt for the rental payment? Make receipts that are professional, unformly designed and are easy to email or text.
RESTAURANT RECEIPTS
Our restaurant receipt templates are perfect for making sure you get reimbursed for those meals. Add tax, gratituity and indicate if the receipt is a "to-go" order.
HOTEL RECEIPTS
Hotel, motel, Holiday Inn? We've got you covered with our cleanly designed hotel invoice templates. Modeled after name-brand hotel guest-folios.
TRAVEL RECEIPTS
We have receipt templates for ride-sharing (Uber/Lyft), car rental and hotels. Impress your friends and show them you spent $30K on your birthday weekend trip!
BUSINESS RECEIPTS
Receipts can be generated for any product or service you can imagine. Great for contractors, dog-walkers, architects, gig-workers and anyone who needs to make a receipt for a purchase or sale.
CASE STUDY
The Secret of Making Perfect Receipts
To make a high-quality receipt that will impress your friends or withstand scruity – you need the best receipt maker tools possible.
CUSTOM LOGO
Add any business logo to your receipt to make it look 100% authentic. Add custom barcodes to receipts to match the original receipt style.
GLOBAL CURRENCIES
Our system has been designed to be used worldwide and supports 25+ currencies.
TIP / TAX / SIGNATURE
Choose to add tip amounts, tax amounts and signature lines to your receipts. Create multiple receipts from the same transaction – just like most restaurants do.
RECEIPT FONTS
We use receipt fonts that are identical to the receipt we are matching. These receipt fonts have been carefully designed to perfectly replicate the target receipt design.
Our Receipt Templates
Choose a receipt category to begin creating receipts.
What people are saying…
Don't take our word for it – here's what our users say:
The best receipt maker out there. Really nice interface that is ultra-fast at making receipt.
Marcus
Seattle, WA
We've been able to generate receipts for our taxes and save a bundle. No more searching for lost receipts when I can just make them using ReceiptWriter!
Karina
Ft. Worth, TX
I wish I had thought of this! I never can find the right receipts when doing my expense reports. Your receipt maker is way faster than searching my desk and drawers.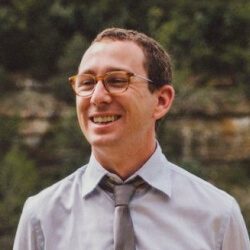 Charles
Brisbane, AUS
Latest Receipt Maker News
We try to keep our news fresh and interesting. Well, as interesting as possible for our particular niche here in the world of online digital receipt software!
Here is the challenge: You need a realistic looking receipt for submitting your expense report. It cannot look like you used an online receipt maker. It needs to look PRO![…]
Read more
There are so many options for making receipts these days – it is difficult to choose what is the best option for you. Creating receipts using an online receipt maker[…]
Read more
Contact us
Have questions about our receipt maker tool? Need support? Have a suggestion or a request for a new receipt template? Fire away!